Community Health Center Provides New Mobile Medical Unit, Telehealth
Story by Kyra Clevenger, Community Health Center (November 2019)
The Community Health Center of Central Missouri (CHCCMO) is a federally qualified health center focused on providing high quality care to patients regardless of their ability to pay. CHCCMO provides medical, dental and behavioral health services to residents of Mid-Missouri.   Patients can be seen by a multidisciplinary team which includes family medicine, pediatrics, obstetrics/gynecology, dentists, dental hygienists, psychology, psychiatry, social work, dietician and optometry. CHCCMO has locations in Jefferson City, California, Fulton, and Linn.
Being a partner agency of the United Way has given the Community Health Center of Central Missouri the opportunity to expand access to care for our community. With the money that is allocated to CHCCMO from the United Way, the health center provides dental care and prescription assistance to patients that may not otherwise be able to afford it. These are services that are often difficult for uninsured patients to obtain. Our partnership with the United Way not only enables us to offer these services; it also allows us to learn about other community resources available to our patients which is another benefit of being a partner of the United Way.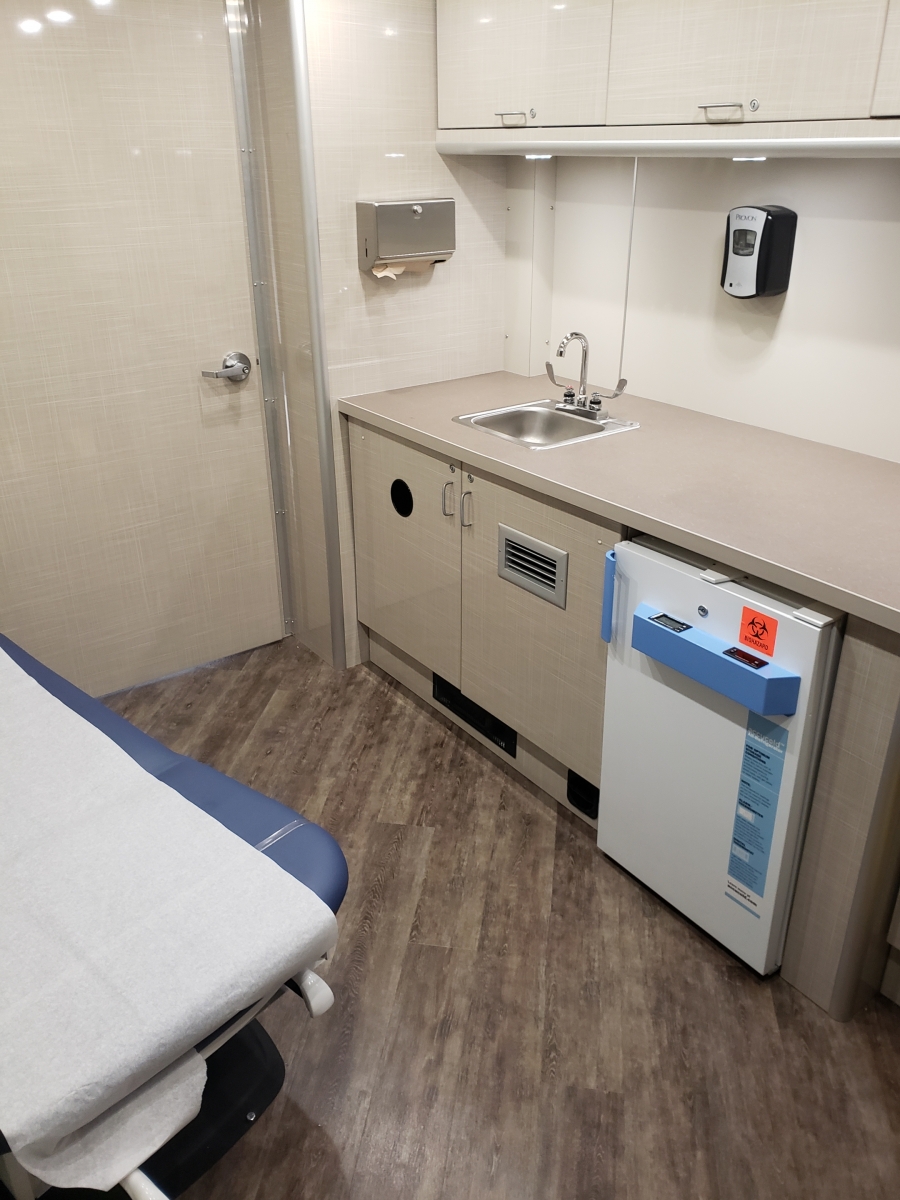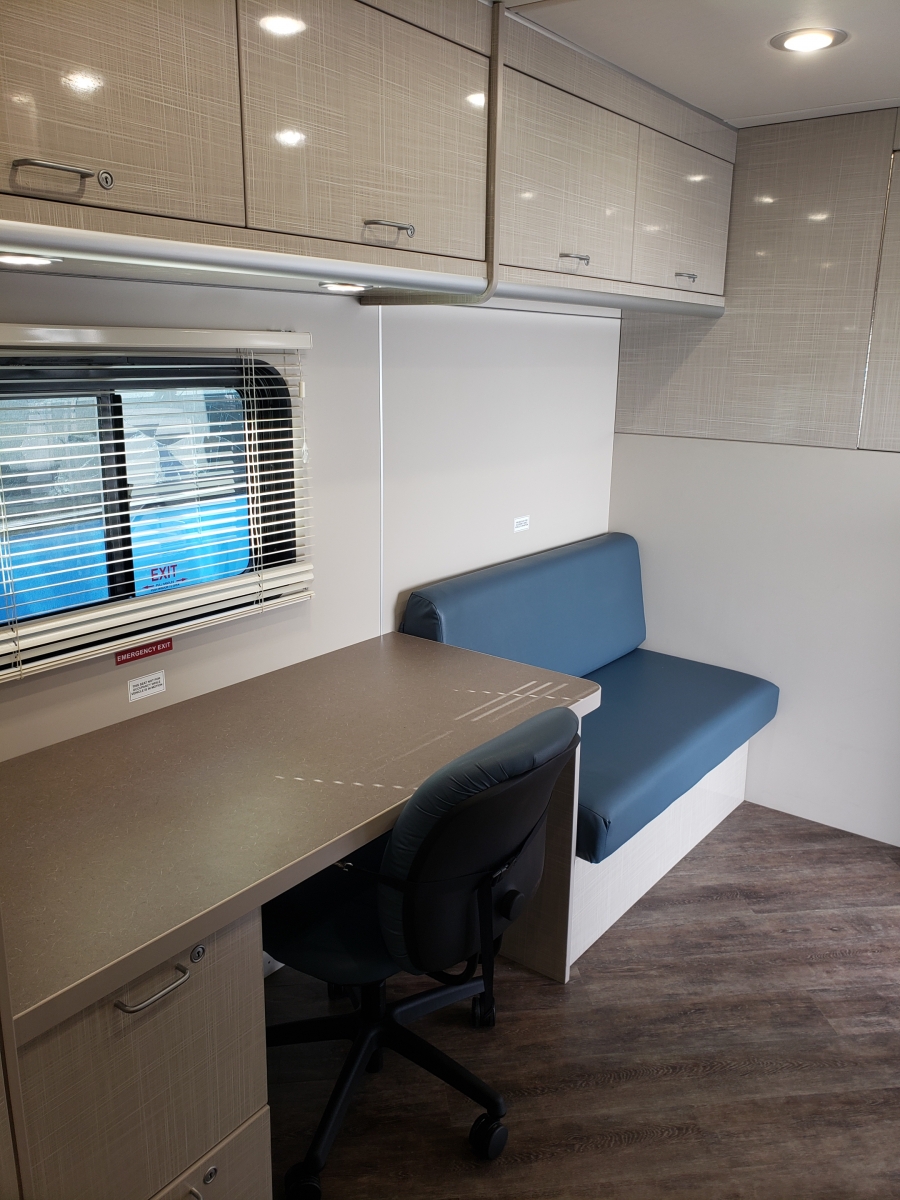 The Community Health Center of Central Missouri evaluates the needs of the communities and the patients we serve regularly to ensure we are providing the services our patients need. In October of 2019, the health center received its first mobile medical unit which contains an exam room, a restroom, a wheelchair lift, and all other necessary equipment to see patients. In addition, it includes an area to allow for the collection of laboratory specimens and behavioral health screenings. The unit was purchased so that we can provide medical care wherever it is needed.  For example, in October, we were able to take the mobile unit to the Project Homeless event in Jefferson City.  A nurse practitioner and a nurse were able to see patients that might have barriers to receiving care in one of our regular clinic sites.
Staff will also have the ability to use telehealth technology in the mobile unit to connect patients with other providers. The patient sitting in the mobile unit will be able to see and talk with a physician or other health care providers in one of our clinic sites via a telehealth unit.  This connectivity allows us to address many of the patient's needs in one setting without the patient having to travel.
Telehealth is also allowing the health center to provide medical care to students who may not have quick access when they are sick. While at school, many students will see the school nurse when they are not feeling well. Often times, parents have to take off work to take their children to the doctor's office.  CHCCMO has partnered with South, Thorpe Gordon and Tipton Schools to provide telemedicine to students directly in the school nurse's office.  With the use of our telehealth unit, physicians will have the ability to examine a student's ears, throat, heart, lungs and skin. A CHCCMO nurse will be at the school to help initiate this visit with the physician and to perform point of care testing to assist with the diagnosis, like a strep throat test. At the end of the visit, the physician will provide a diagnosis and prescribe medications, if needed. The goal of this program is to provide students with the care and/or medication they need to get well.  This will permit some students to stay at school and continue learning instead of going home for the day and potentially getting behind in their schoolwork. 
It's partnerships like these and with the United Way that allow CHCCMO to grow and expand much needed services within the community. We look forward to continuing on this path of growth!